Helping Internal Communicators to understand the "art of the possible" for video communications
Communicating with global and remote workforces through channels which deliver engaging and authentic messages is a continuous challenge. IC professions are turning more to video communications as a way to disseminate messages and get leaders in front of employees in a visual and authentic way. So what really is the 'possible' for video communications?
This webinar will focus on how internal communications can fully leverage video communications, ensure stakeholder buy-in, gain budget and how the human/digital factor can be blended to delivery authentic messages to the workforce.
The audience will also learn about recent market trends and what new generations are expecting from video communication.
Key takeaways:
Understand the power of video events and what makes it different to other channels
Gain insights on how to communicate with off grid employees and why having the right tools is critical to generating engagement
Get the best tips to secure buy-in from IT and Stakeholders for your video communications
Top tips on how to project manage your video communications
Promoted by: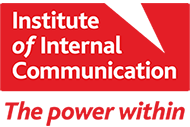 In partnership with:

 

 

 

Jennifer Sproul, Chief Executive, Institute of Internal Communications

William Rea, Event Specialist Manger UK, IE & Netherlands
Arkadin Cloud Communications

Ravi Patel, Sales Director - UKIMEA & Western Europe
Kollective Technology
Submit the form to see On-Demand: